Secret Money Mindset System
For any ambitious freelancer or digital entrepreneur looking to increase their income and stay out of financial ruts in 2023 and beyond...
New Mini-Course Reveals How To Build A Seven Figure Money Mindset Using Nothing But A Simple And Logical Approach To Increasing Your Personal And Business Financial Goals...
Get my "Secret Money Mindset System" now for ONLY $7 and gain instant access to training resources plus learn the mindsets, personal money goals, and business metrics needed for success.
Your Information is 100% Secure.
Don't become another financial statistic.
90% or more of all freelancers and digital entrepreneurs either fail, or don't meet their financial goals - because of dream killing money mistakes.
Instead of letting that scare you, wouldn't you rather understand why this happens? My opinion is that it's likely your current income goals are not enough to live the lifestyle you are dreaming about, let alone produce any significant amount of wealth for a healthy retirement. This Secret Money Mindset System that I'm about to share with you will immediately inspire you to increase your personal financial goals - and NOT feel guilty about it. Get in while it's only $7!
From: Nathan Bray
Location: Boise, Idaho
Welcome visitor,
If you are here, and fall into one of these groups, then I would like to invite you to my Secret Money Mindset System.
First, do you ever feel like you just keep working harder and harder, until you have nothing else left to give, and your financial situation doesn't seem to be improving?
Or worse, you've taken class after class and have sharpened your "skills" but you can't seem to land a gig or a job that pays you a living wage?
You've listened to what everyone has told you is the right thing to do.
Now you are trading your time for money – day in, and day out...
But it's NOT working!
Or, maybe you fall into this second group.
You actually do have a "good job" and think you're doing well according to statistical standards. But you are growing tired of the grind. Maybe you want to make the leap and start doing "your own thing".
But you have your doubts.
Will you just be fighting the same fight, and competing for tiny profits? Or will your savings will be eaten up by Ad Spend and all of those software as a service apps that are necessary to keep your business going?
These are all legitimate concerns.
I've been there, done that, and still know how it feels. And while I can not take the actions needed for you to fix the problem, I do have some very eye opening personal financial tips and resources that I would like to share with you.
Please join me because I've created this training to help freelancers and digital entrepreneurs get past the struggle of compromising and following outdated knowledge, or chasing dead end gigs, jobs, and inflated marketing claims.
And the best part?
It's only (SEVEN DOLLARS) to join.
I'll see you on the other side.
Sincerely,
Nathan Bray
UX / Designer
(Save $30.00 today) Access Everything For $37 Just $7.00! Delivered instantly.
This digital product grants you instant access to a series of  training videos extracted from my Mindsets, Money, Metrics, and Meanings digital course membership... These videos share the exact system I teach in my course. PLUS a PDF report where I share 5 widely held (but false) personal beliefs and ideas about money that will keep you stuck financially, what you need to know if you want to succeed financially without making compromises, and HOW to get a grip on your time and establish real personal financial targets.

Access Everything Advertised Below For $37 Just $7.00! Backed by a 60-Day Money Back Guarantee.
Secret Money Mindset Component #1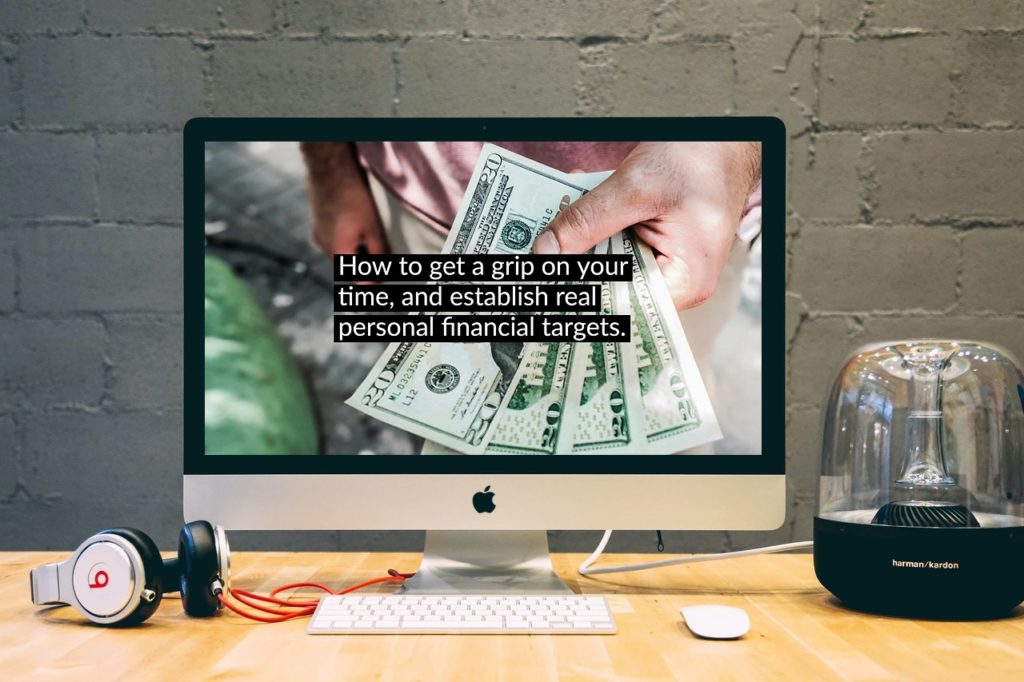 Core Training Video:
"4 Steps That Every Freelancer, Writer, Designer, Coder, Gig Worker, and Digital Entrepreneur Should Take to Recapture Their Time and Establish Exciting Financial Goals"
Access Everything For $37 Just $7.00!
Delivered instantly.
Secret Money Mindset Component #2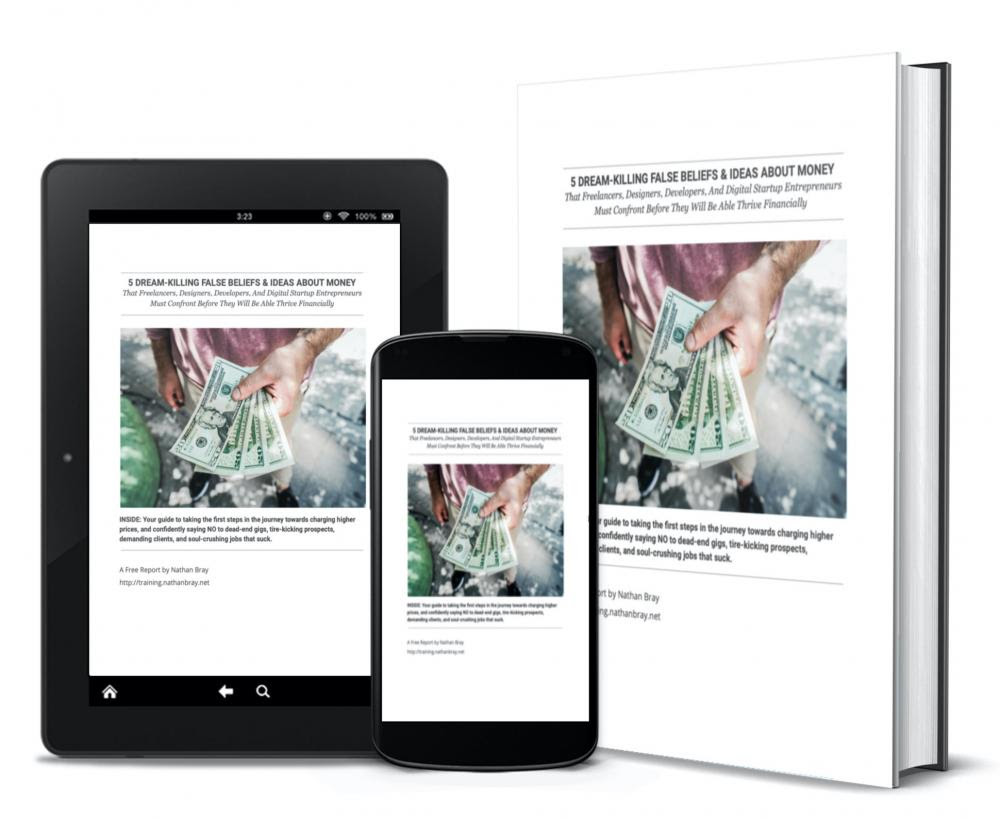 62 PAGE PDF REPORT:
"5 DREAM-KILLING FALSE BELIEFS & IDEAS ABOUT MONEY - That Freelancers, Designers, Developers, And Digital Startup Entrepreneurs Must Confront Before They Will Be Able Thrive Financially"
Access Everything For $37 Just $7.00!
Delivered instantly.
Secret Money Mindset Component #3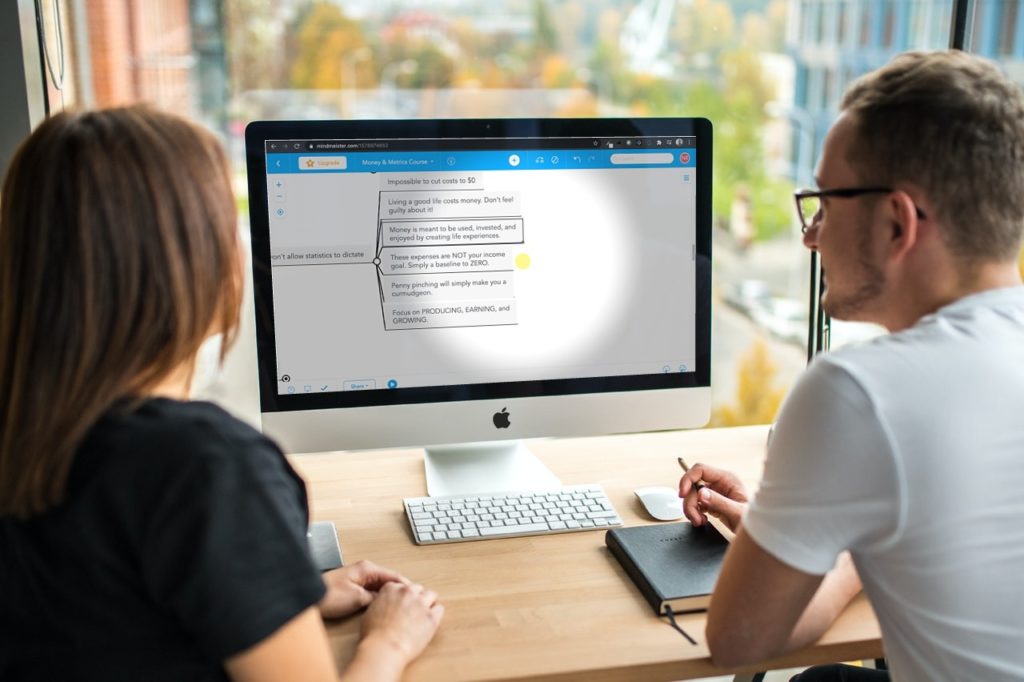 Mind Maps: 
Import these mind map files into MindMeister or FreeMind and dive in deep. These are the exact mind maps I use for my exclusive digital course membership Mindsets, Money, Metrics, and Meaning. 
Access Everything For $37 Just $7.00!
Delivered instantly.
Secret Money Mindset Component #4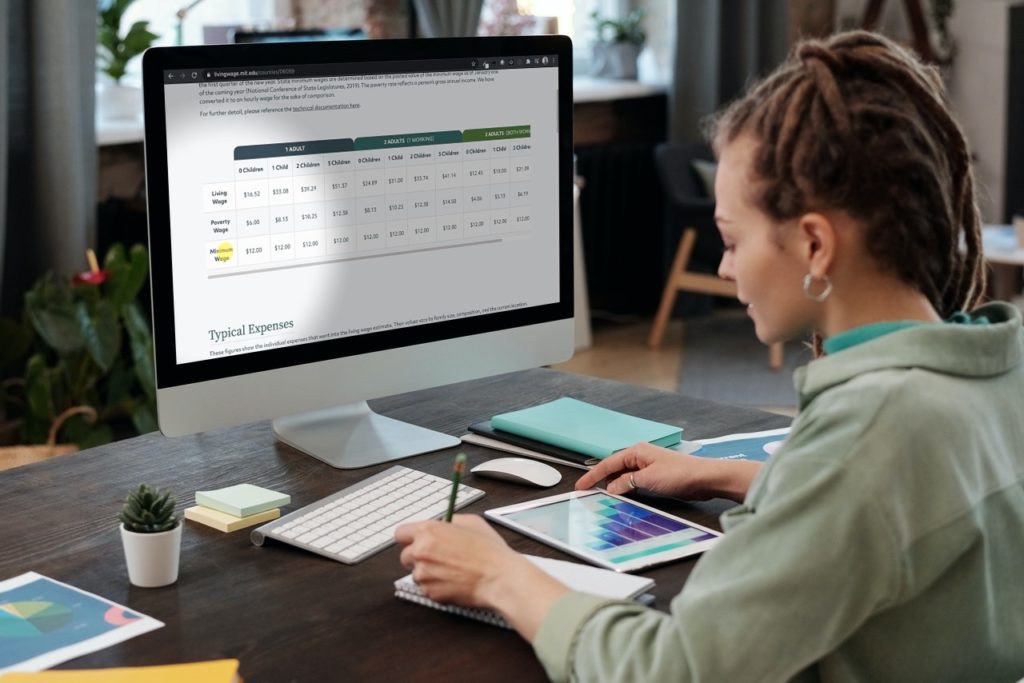 Bonus Video: "Needs are Not Financial Goals"
Statistically, we are misinformed about finances. The input we receive from financial news, job postings, forums, and the groups we hang around - often results in our mindset becoming muddled about what our true financial targets should be.
Access Everything For $37 Just $7.00!
Delivered instantly.
(Save $30.00 today) Access Everything For $37 Just $7.00! Delivered instantly.
Secret Money Mindset Component #5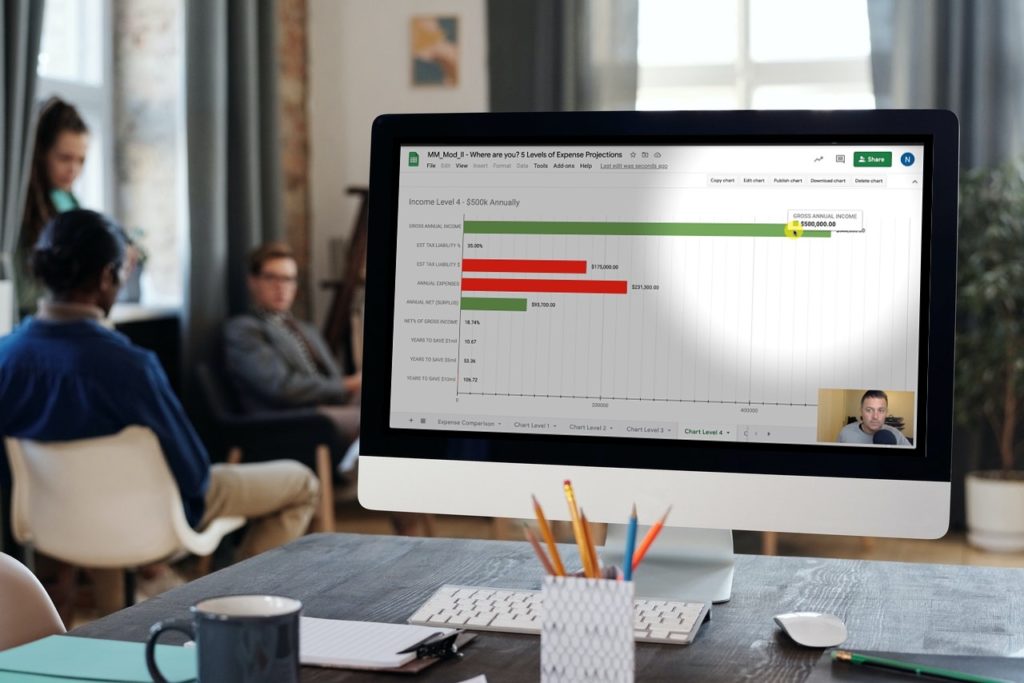 Bonus Video: "5 Levels of Expense Projections"
Let's get the common knowledge out of the way. If you follow the news, or job boards and forums for your financial advice - you will learn to make a lifelong attempt at reducing your life to zero.
Access Everything For $37 Just $7.00!
Delivered instantly.
Secret Money Mindset Component #6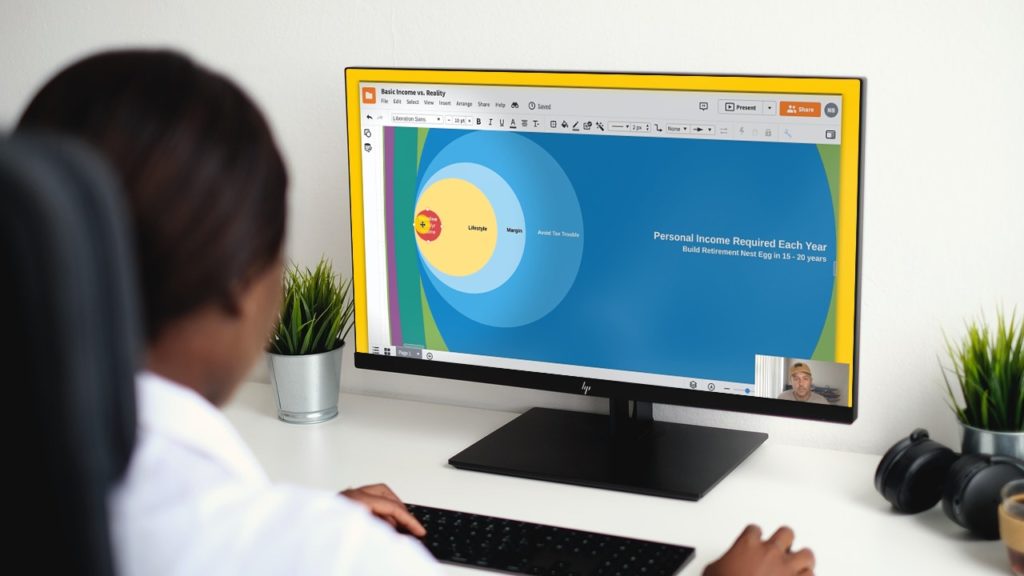 Bonus Video: "Lifestyle Income vs Business Goals"
Illustrates how much greater our income goals should be in relation to what most freelancers, actually go for. Trigger a mindset switch and begin thinking of what steps and knowledge are needed to reach bigger financial goals.
Access Everything For $37 Just $7.00!
Delivered instantly.
Secret Money Mindset Component #7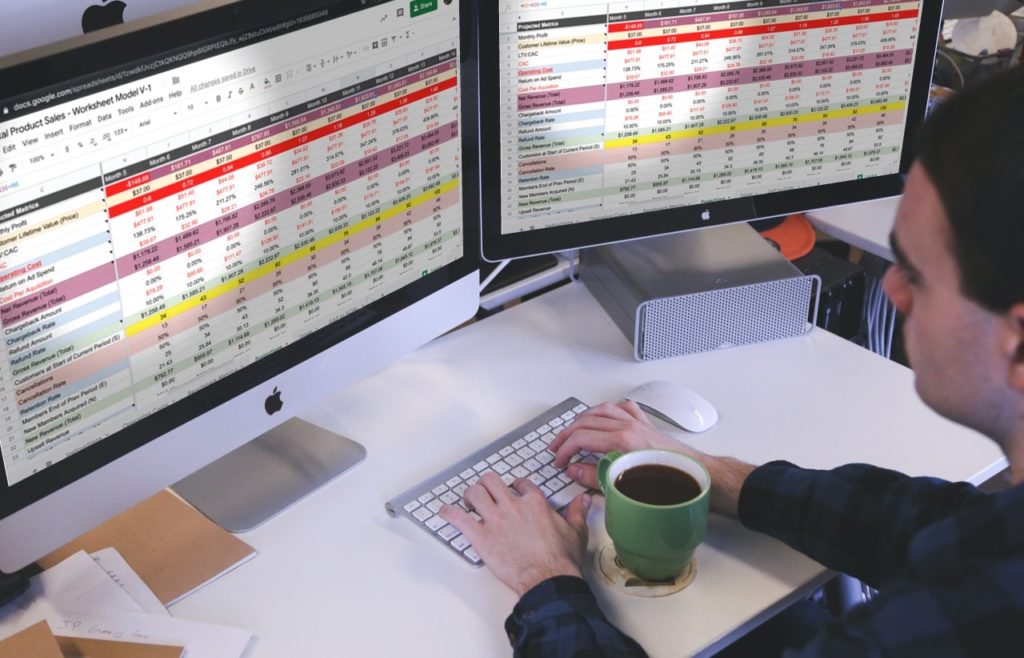 Bonus Video: "Digital Sales Worksheet V1.0"
Often, success with a product or service has to do with price. If your product or service is priced right, and delivers value to the right niche, then you should be able to view activities such as buying traffic as an investment to acquire customers.
Access Everything For $37 Just $7.00!
Delivered instantly.
Secret Money Mindset Component #8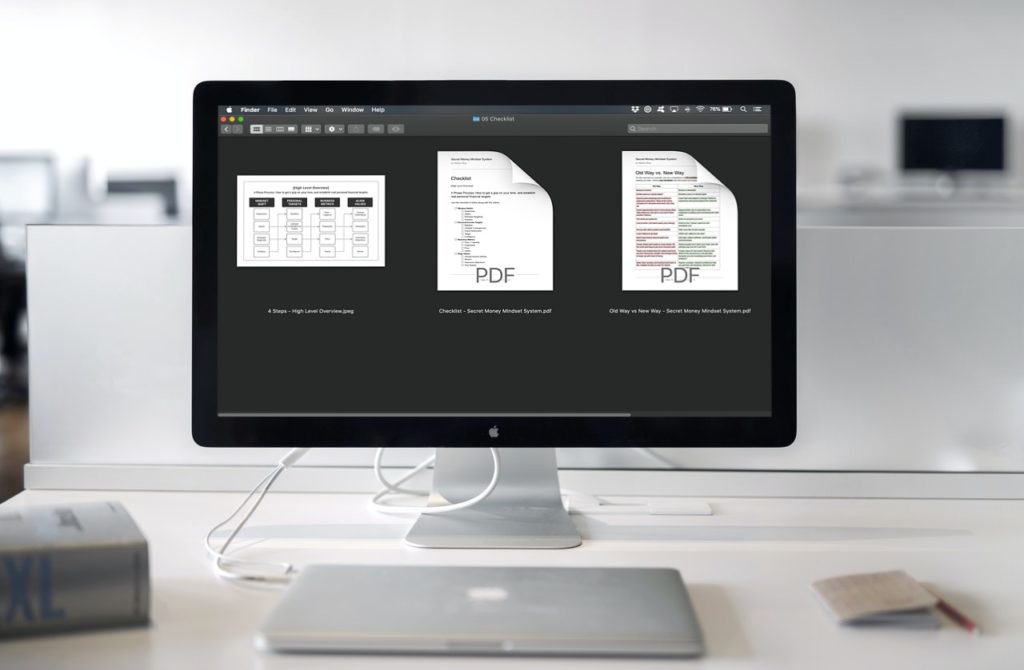 Checklists and Diagram: 
4 Steps - High Level Overview
Checklist - The Process
Old Way vs New Way
Access Everything For $37 Just $7.00!
Delivered instantly.
1. I'm not sure how long I'll leave this open, so if you want in, now's the time.
2. You get access to in-depth training on how to flip your money mindset, and prove why you need bigger personal financial targets so that you reach your personal financial goals.
3. Did I mention it's only SEVEN BUCKS? Just enter your best email address to get started.
Since this is a brand new product, I don't have a customer testimonial to share here, but I would love to have yours. You can't go wrong for $7.00 (Seven Dollars!) and a 60-Day Guarantee! Actually, I guarantee that if before 60 Days, this information doesn't give you at least a 500% satisfaction rate, meaning that once you go through it, and know that you would feel comfortable even paying at least $35 for it, then I will give you your $7 back and buy you lunch.
However, since I am on the topic of testimonials...
Let me share some of what has happened to ME personally after I began experimenting and made some of the tweaks that I'll be sharing with you in my Secret Money Mindset System.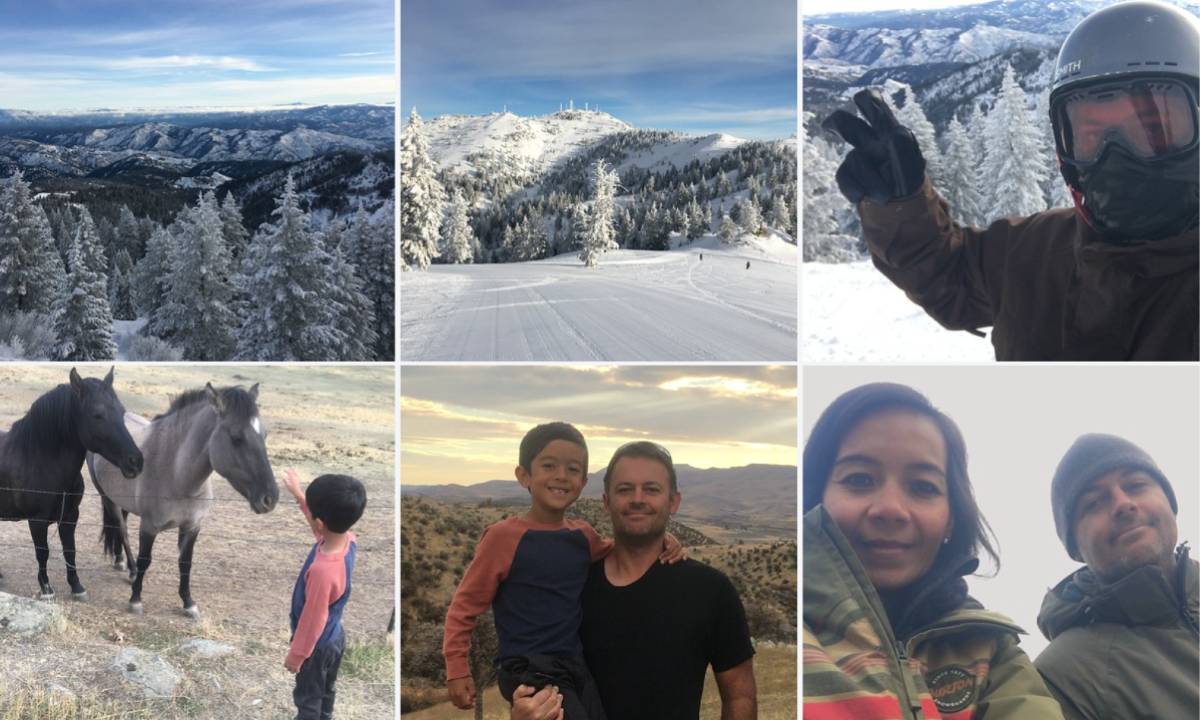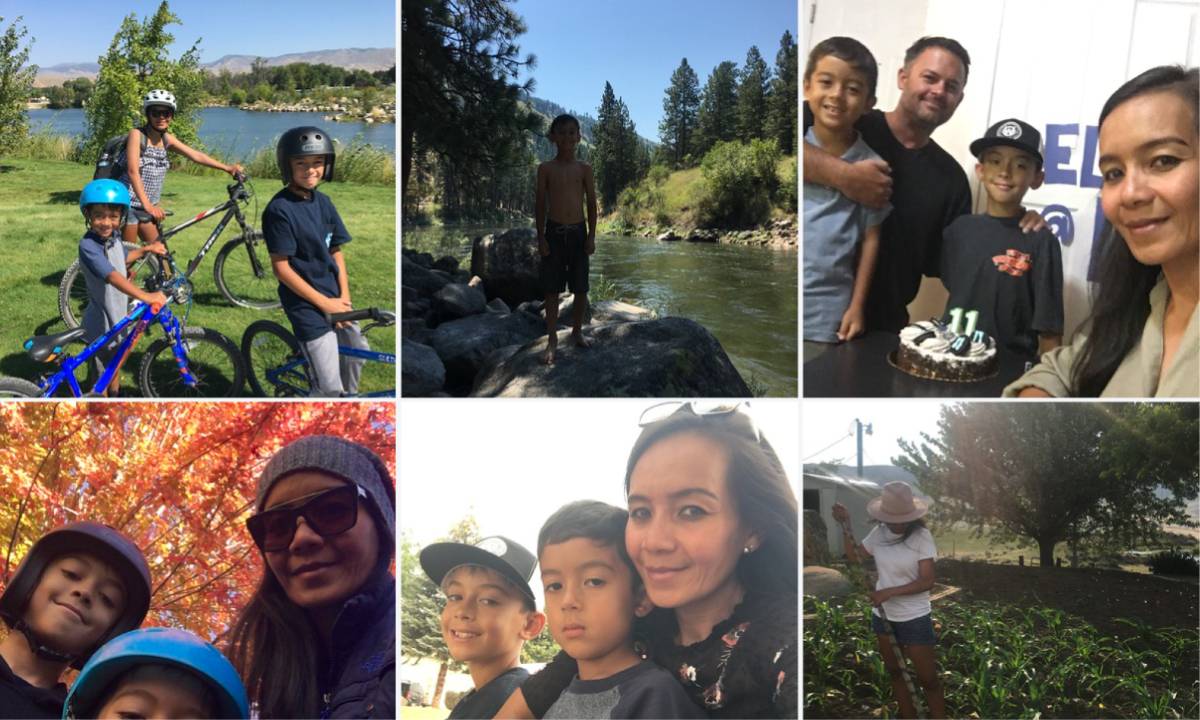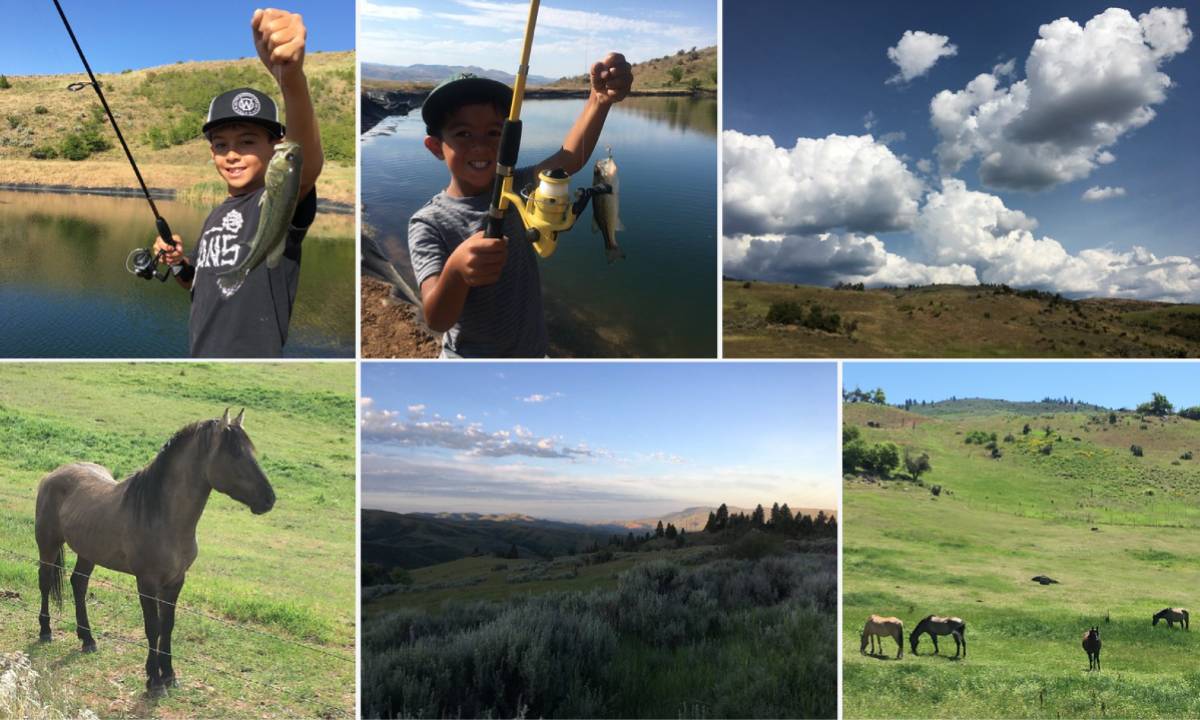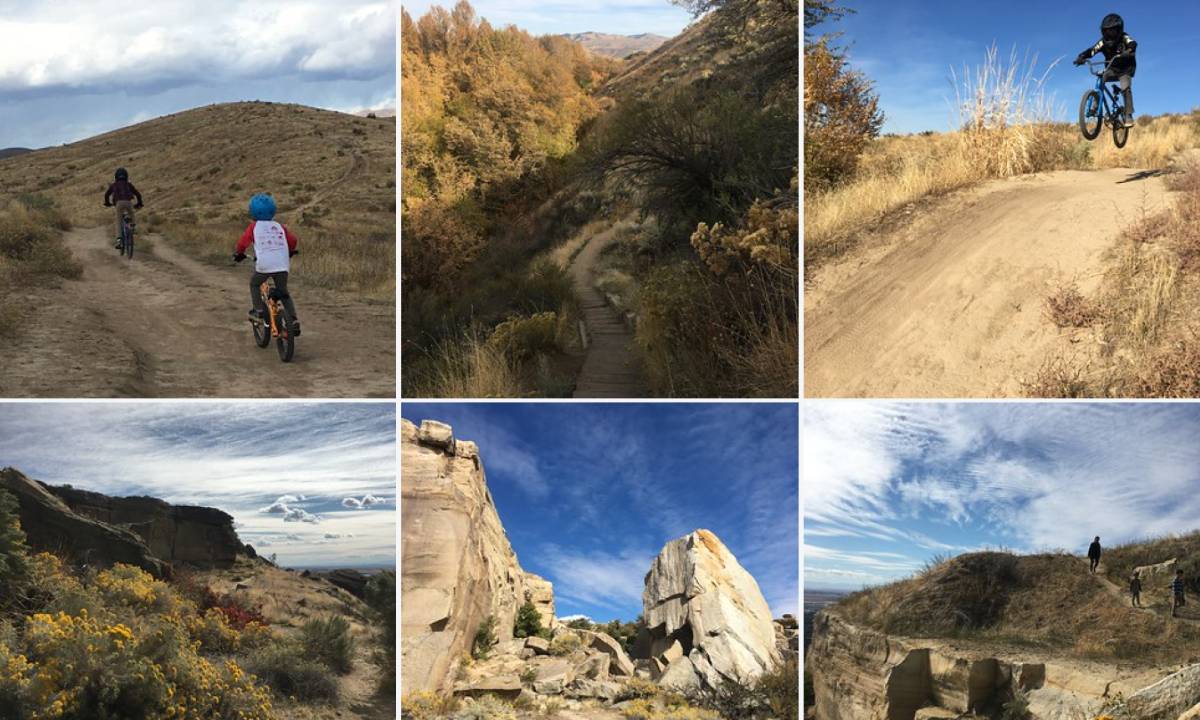 We all know that it's expensive to live! Especially with a small but growing family, and I was at a point in my life where some things clearly needed to change.
Going through the exercises I'm about to share with you lead me to take a deeper look at what I was charging for my services and who I was working with.
I've noticed that my confidence has increased, and I no longer feel like I am beholden to anyone just because they have my cell phone number or email address, or give me a small paycheck once in a while. I love the flow I can get into when writing or designing but am now responsive, instead of reactive to my work day.
I've made a mindset switch that living a life where I answer every phone call, instant message, or email until late in the evening is not the life for me... especially if it means charging a measly $500, $1000, or even $2000 for a website, or having some screen capture program keep track of tasks every 5 minutes in exchange for $25 or even $50/hr.
For me, this positive transformation is a big deal. Because what I started doing different, was simply begin to gather data and pay attention to what that data was telling me. That practice alone has enabled me to develop the confidence to ASK FOR MORE.
But this did take some work for me to finally understand.
Sadly in the past...
I had become accustomed to beating myself up financially, and regularly consented to being negotiated or ignored on project bids as little as $200.
I was a mess.
I believed that my business prospects would take the initiative to make sure there was a fair exchange of value and compensation and create win-win outcomes.
(Disappointment)
I believed that if I could make $100k a year, that it would be a great goal.
(Man, was I wrong)
I believed that because I didn't have a college degree or specialized certifications, that no one would ever hire me for any significant amount of money.
(Loss of self-esteem)
And I believed that somehow everything would just work out.
(At least that's what the people around me were helping me believe)
As you will learn in my lessons, I don't believe in these claims anymore.
Why?
Plain and simple, those mindsets don't work.
Quite simply, math and numbers don't lie.
And it's been difficult (if not impossible) to feel ok with myself if I even consider going back to those old beliefs, once I did the exercises that I'm about to share with you in this offer.
Since I've developed this system I've frequently had proposals accepted for amounts such as $35k, $48k, $14k, $19k, and more…
Below are just a few screenshots showing the lifetime value from four of my recent client projects. Obviously I need to blur out the client name details for confidentiality reasons, but I just want to show you. As a Frontend / UX designer, I do have the experience to back up my claims.
These folks wouldn't keep coming back for my services if I didn't...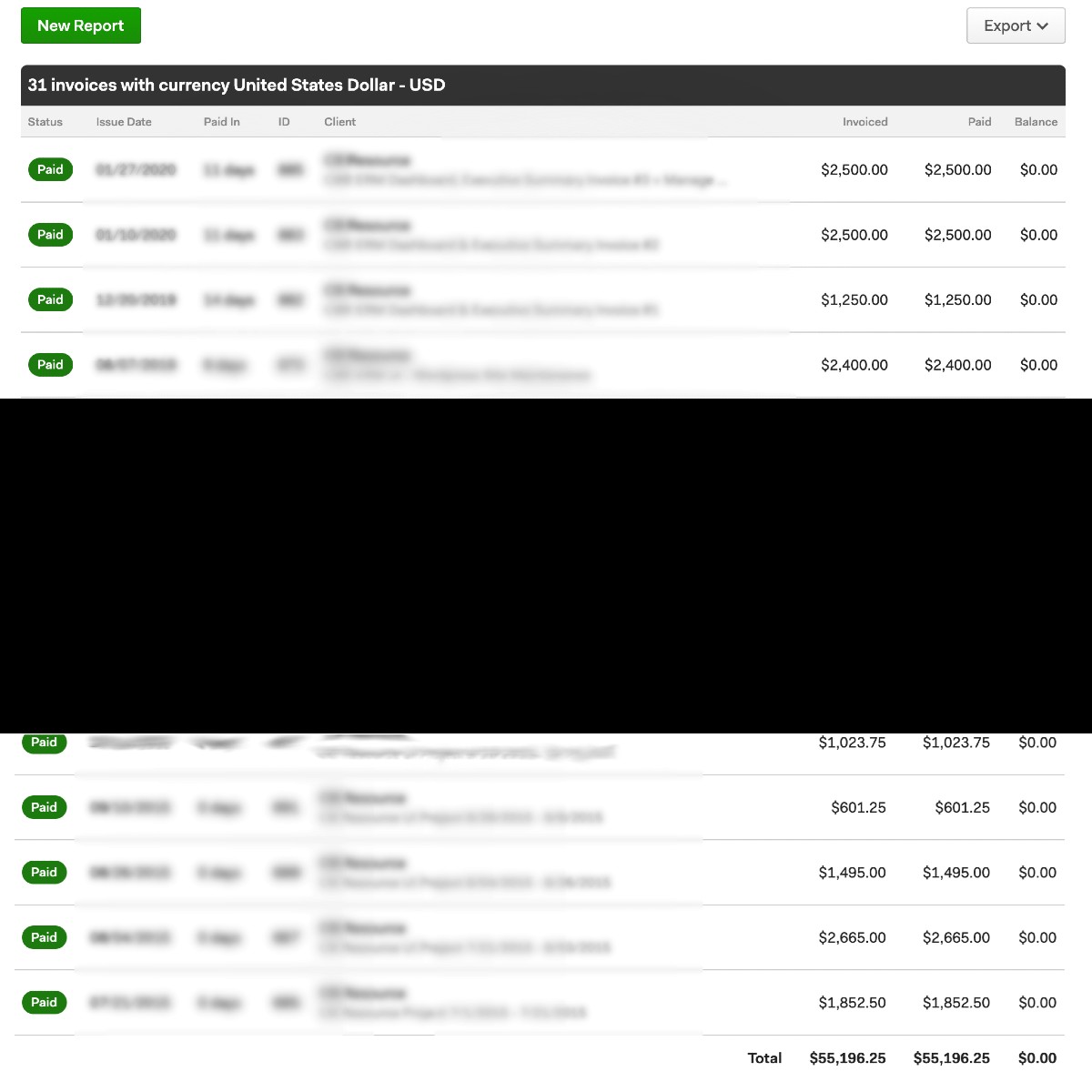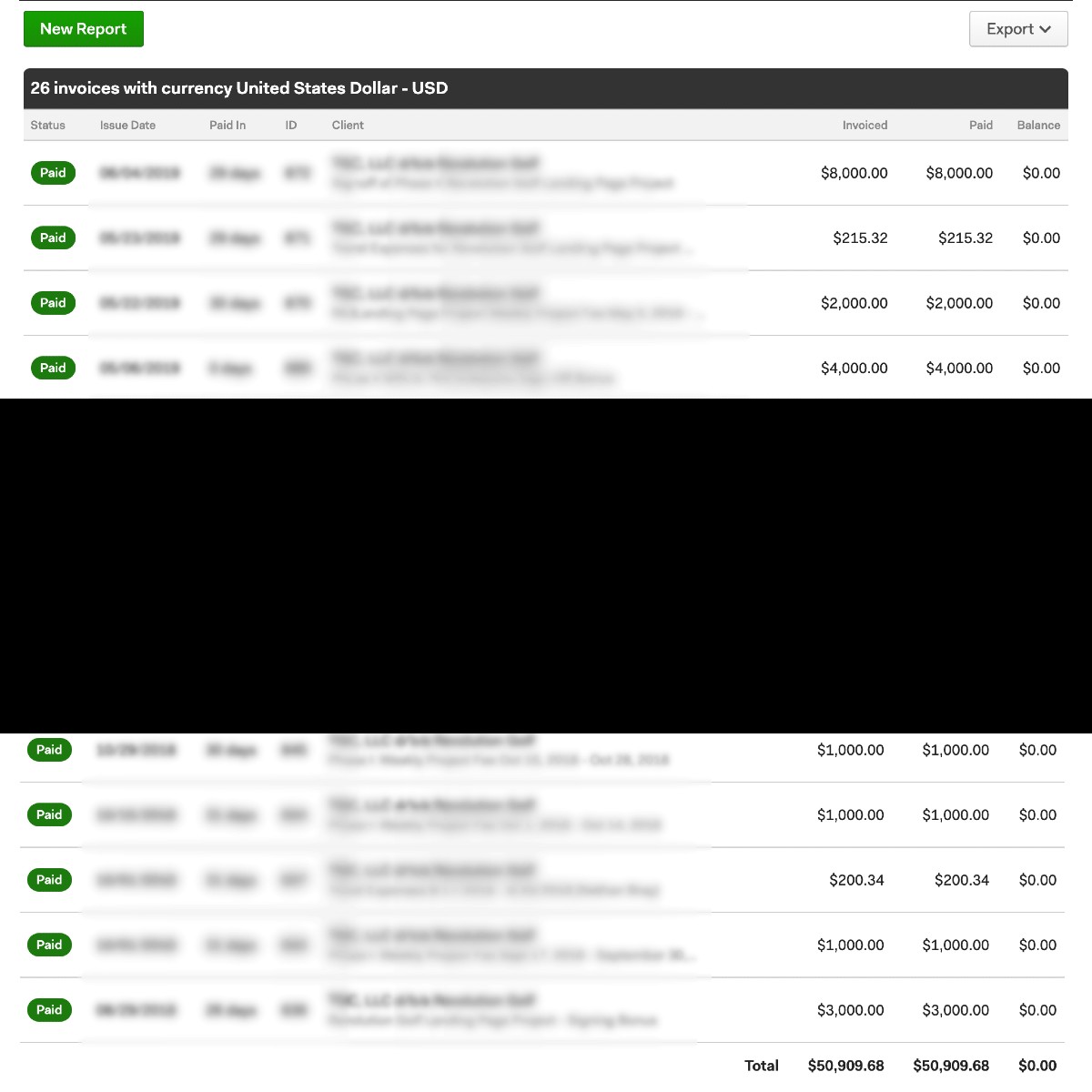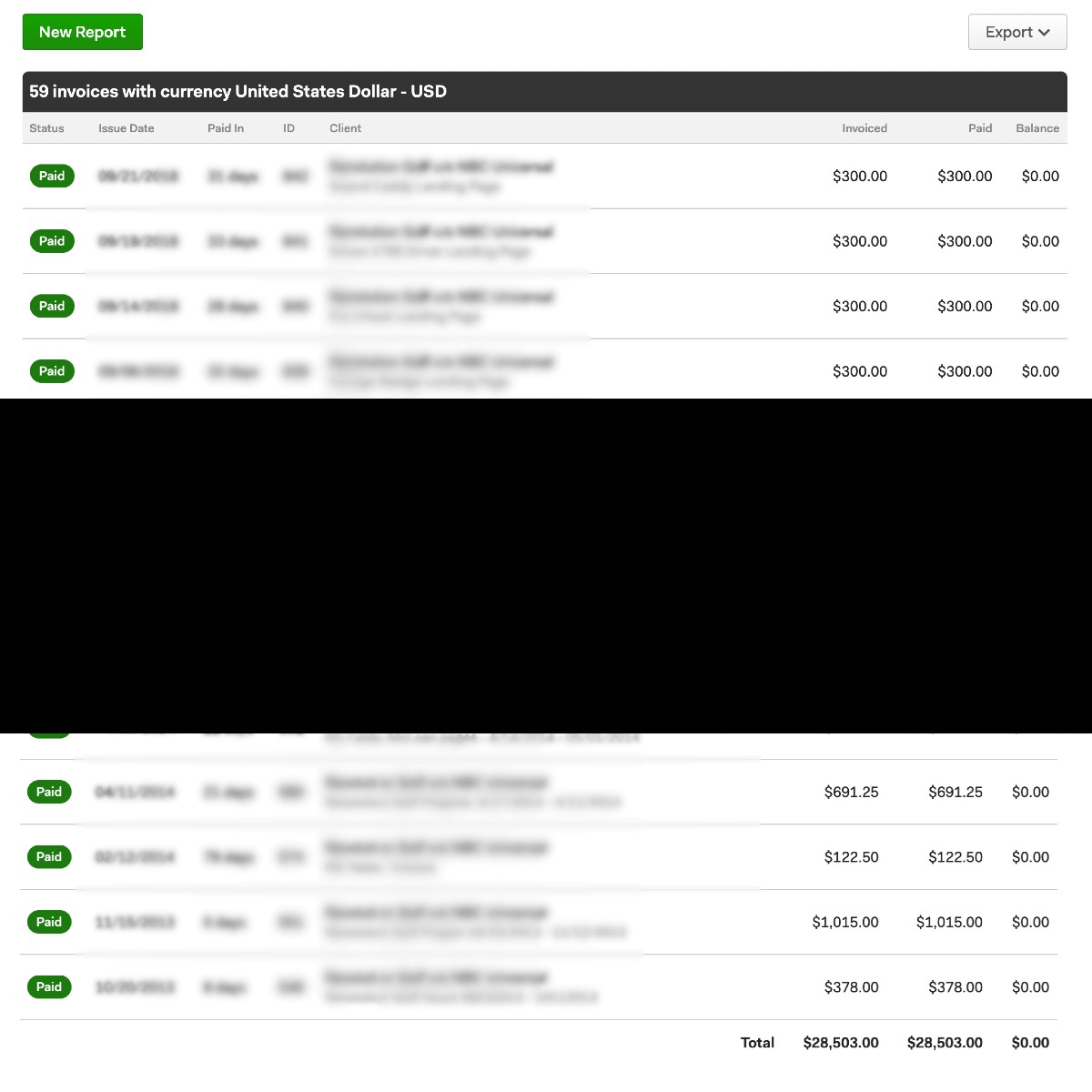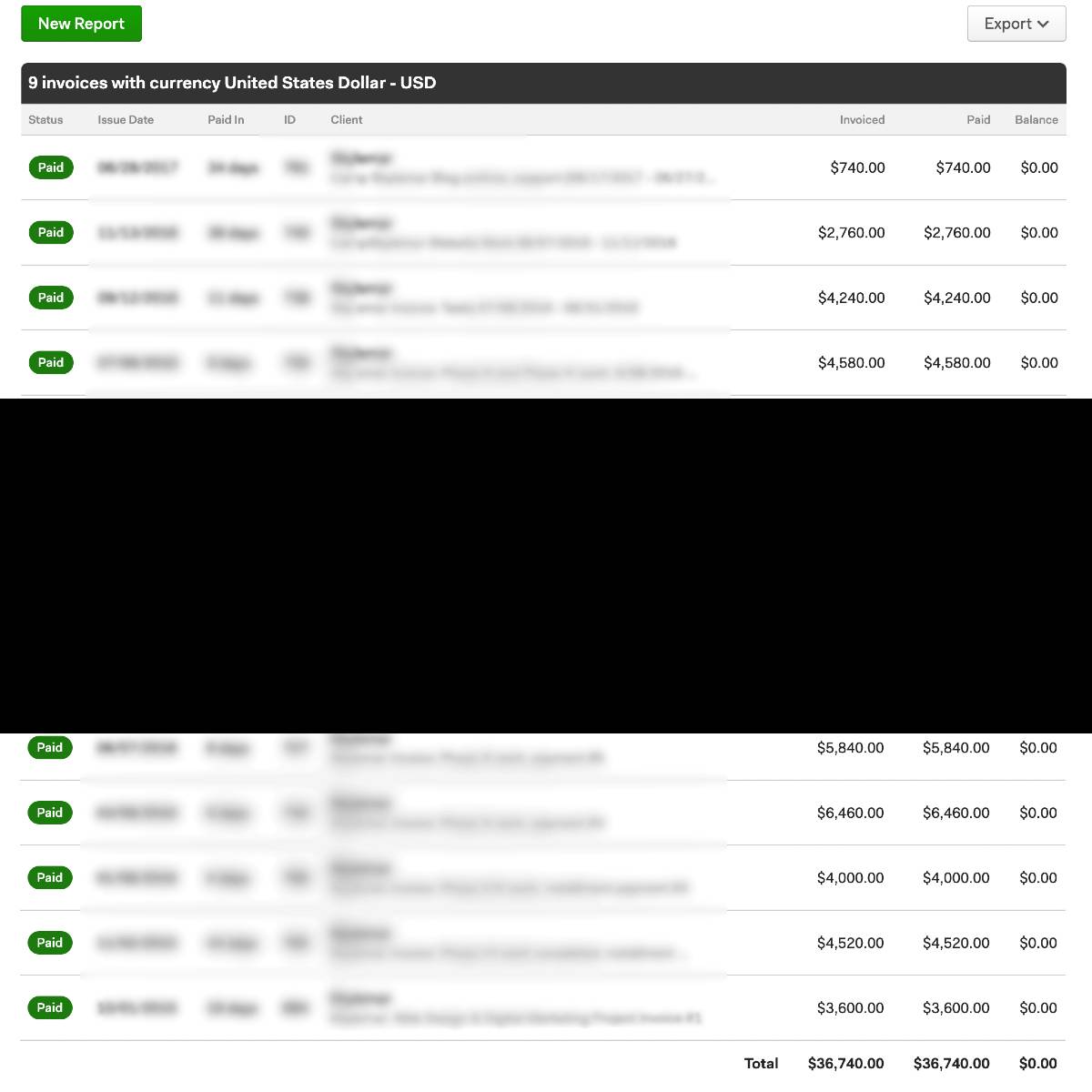 But I'm not showing you these numbers to brag.
Honestly, the whole "I'm rich" bragging guru thing is a big crock of B.S. to me. Renting fancy cars and fake jewelry and whatever it is those guys do to get people's attention - is NOT what I'm about here.
I'm going to give it to you straight.
These invoices, and "high paying" clients are NOT the answer I was looking for.
As a matter of fact, if I'm honest with myself - invoices like this are just another big reason WHY I continued to struggle financially for so long.
Once I landed a few, these "Whale clients" became like the proverbial "carrot on a stick". Instead of chasing small invoices, I was now worrying where the next deal was going to come from.
So, I don't plan to continue down that path.
But what I am excited about is that the information in this Secret Money Mindset System is the reason why I'm now closer to where I want to be in life and enjoy my family and do more of the things I love to do - such as mountain biking, hiking, and snowboarding regularly.
And because of this shift - I'm doing more of the work that I actually enjoy doing - which means projects such as researching, writing, recording informative video lessons, formulating spreadsheets calculations, and developing this kind of material that I'm now sharing with you.
These are the things that energize me...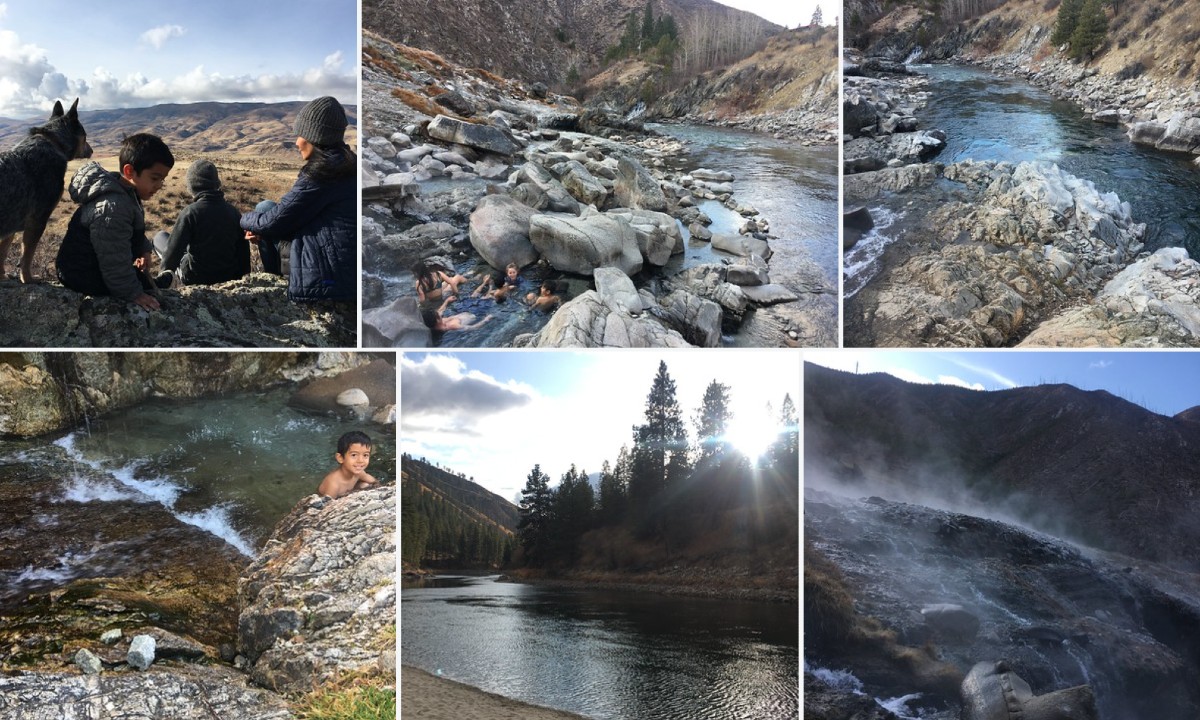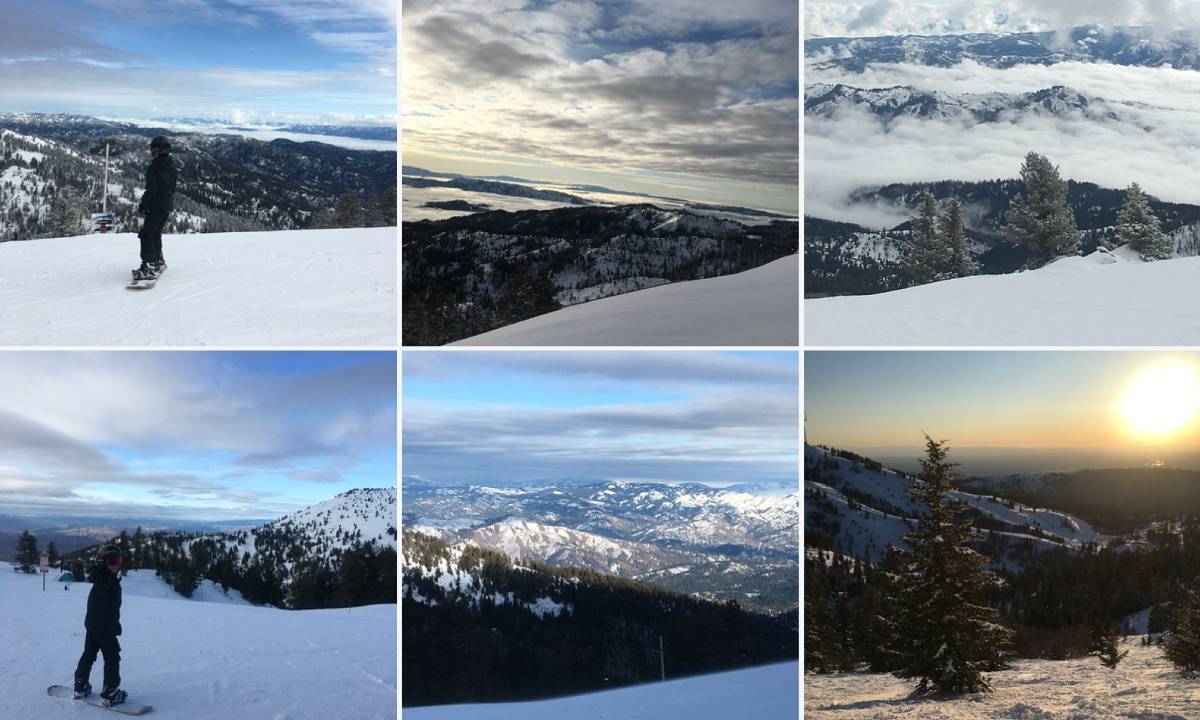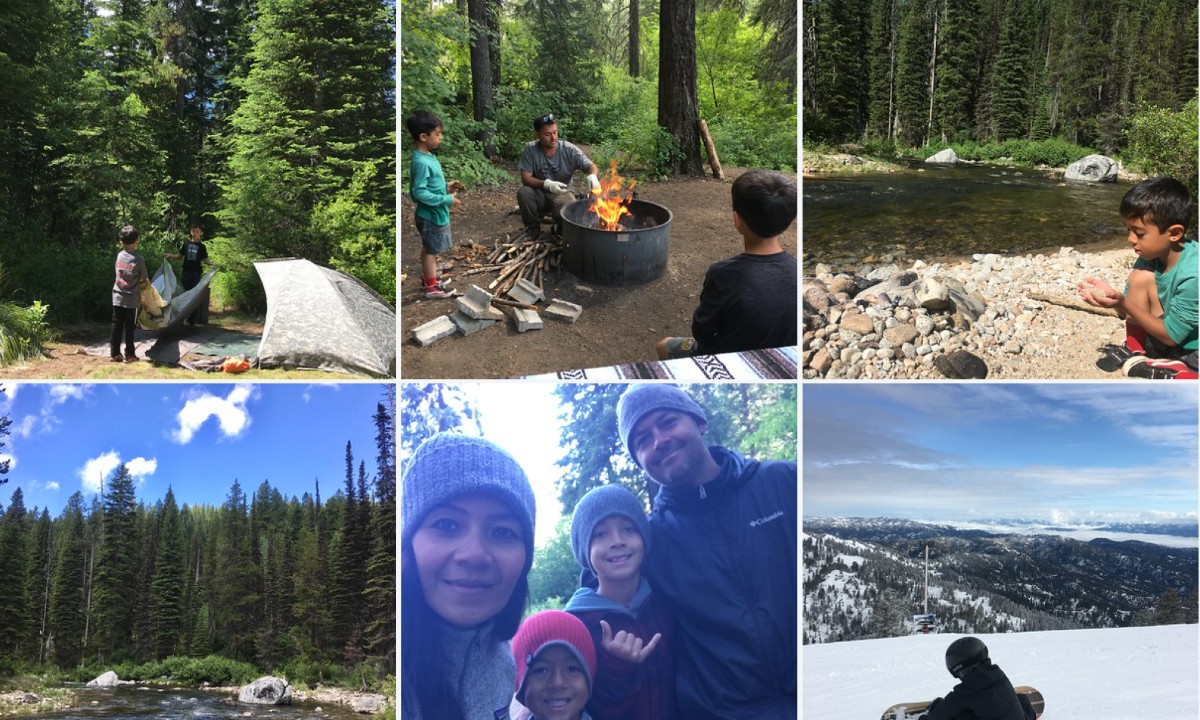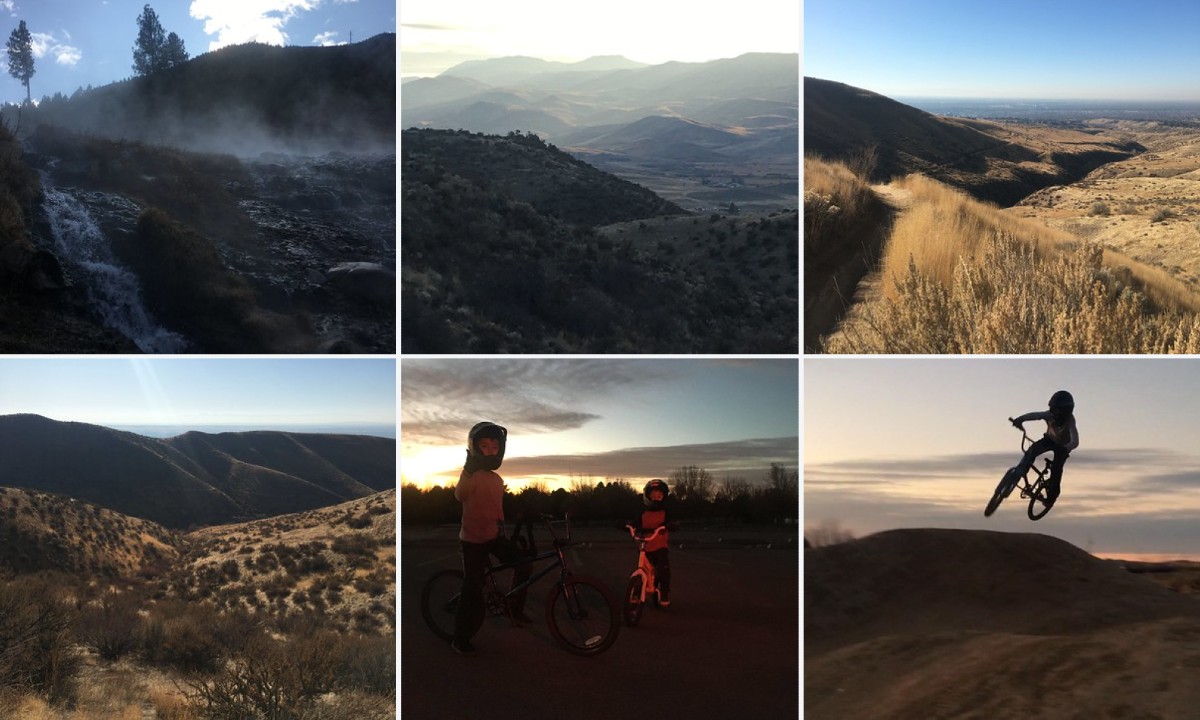 This has also given me the clarity (that I needed to realize) that I must work on projects that are going to provide value and help others collectively produce results doing what they are meant to do - if I am going to be able to recapture my time and produce the amount of money that I will need to live the lifestyle that I want to live and provide for my family.
I'll admit there is a lot more to my story than I have time to share right now.
And my results may not be typical.
Throughout this struggle, I've come full circle and discovered a lot that I can apply moving forward to both my current and future career opportunities, and that I can also share with others like you, who may just be starting out or who are going through a similar challenge.
I hope that you will join, and experience for yourself how this Secret Money Mindset System can change your life.

(Save $30.00 today) Access Everything For $37 Just $7.00! Delivered instantly.
Questions? Contact support@creativewebpros.com
Frequently Asked Questions
How do I pay for, and access my purchase?
Payments for this offer are collected through the Digistore24 platform. Once I receive your order confirmation, you will receive an email with account setup instructions and a link to register your username and password.
How long do I get access to the content?
This depends on the product that you order. I have both monthly and annual memberships as well as one-time purchases. Please refer to your product receipt.
What if I'm completely new to online business? Will this be too advanced for me?
Not at all. My courses are for anyone who want to learn more about user experience, building websites, and even money and metrics. I want you to get your online business started on the right foot and do my best to cover step-by-step frameworks that anyone can use. You get simple, practical information that can be put to use right away.
Why do you offer membership plans?
Most of the content I have outlined is available for you in the site, but there may be times where I will post a new video, or add a worksheet, etc. I consider you to be a pilot member and your participation and feedback will also help to improve the content. Future releases will add more value and I will actually be charging a higher price for new members.
Plus, there is already a ton of content and I just don't expect that anyone would have the time to fully grasp and practice all of the concepts from any of my courses in a single 1-month term. So as to not become overwhelmed it's better to move through a lesson every few days and absorb it at your own pace, ask questions, etc.
Do you offer a return policy?
Yes, you may return this product within 60 days if you believe it does not help you.
I usually do not advertise a money back guarantee because of the nature of digital products. You cannot "unlearn" what I give you access to and some of this material has taken me literally years to produce or hundreds of hours of research, trial, and error - but I do stand behind my content, products, and services so if you find that it's not for you and the materials do not help you then please reach out.
What do I do if I need help?
If you need help at any time, you can email me at support@creativewebpros.com
DISCLAIMER: I can not and do not make any guarantees about your ability to get results or earn any money with my ideas, information, tools, or strategies.
Nothing on this page, any of my websites, or any of my content or curriculum is a promise or guarantee of results or future earnings, and I do not offer any legal, medical, tax or other professional advice. Any financial numbers referenced here, or on any of my sites, are illustrative of concepts only and should not be considered average earnings, exact earnings, or promises for actual or future performance. Use caution and always consult your accountant, lawyer or professional advisor before acting on this or any information related to a lifestyle change or your business or finances. You alone are responsible and accountable for your decisions, actions and results in life, and by your registration here you agree not to attempt to hold me liable for your decisions, actions or results, at any time, under any circumstance.
This site is not a part of the Facebook website or Facebook Inc. Additionally, This site is NOT endorsed by Facebook in any way. FACEBOOK is a trademark of FACEBOOK, Inc.
You may review legal terms of use here and privacy policy here.